Rio Systems provide an extensive intellectual properties (IP) portfolio, enabling its customers to bring new products to the market at the lowest development cost, risk and time.
The IP portfolio is classified according to the core functionality in four categories:
Analog & RF
Data converters
PLL synthesizers
Digital
Categories
Main IPs
RF & analog
RF front-ends
Power detectors
Modulators and amplifiers
Baseband circuits
Reference circuits
PLL synthesizer
Integer-N LC PLL synthesizer
ΣΔ fractional-N LC PLL synthesizer
Ring oscillator PLL synthesizer
Data converters
Digital to analog converters
Analog to digital converters
Digital
Serial interfaces
Modulators
NCOs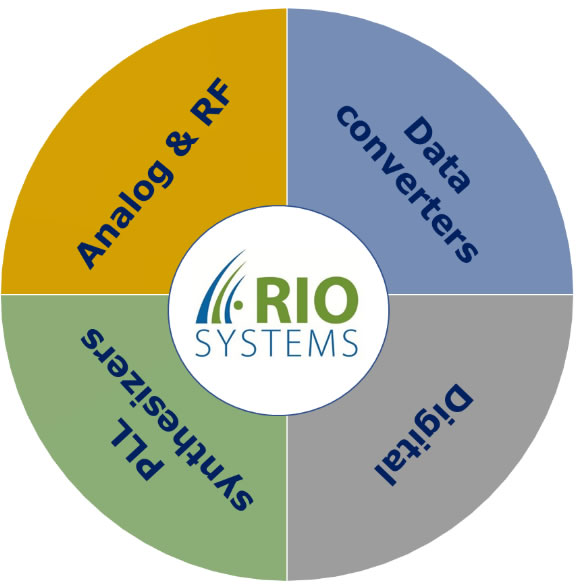 Process migration
Understanding that IPs, in particular mixed-signal and RF IPs needs to support multiple technology nodes, the company offers migration of the IPs from one technology node to another at no additional cost to its customers.
Customization
The customization of the IPs to meet a specific user requirement is provided upon request.
Support
Rio systems support integration of the IPs into the final application throughout the product life cycle.